I know I know, everybody says Black doesn't crack, and I know it's true.  But I can't help but look at Angela Bassett's almost 60 year old face and wonder – did Angela Bassett get Botox recently?  And she's definitely getting either Juvederm or Belotero for her "smile brackets". Photos belong to Getty Images and BellaNaija.com.
Not that I'm saying I'm an expert on Botox, but I have worked with some ladies who get the injectable.  In my experience, the first 2-3 weeks there's a droopiness to their faces.  The hood over the eyes hang a little lower, the person looks a little sleepy.  It's barely noticeable if it's not someone you see every day. With Ms. Bassett's, she has all of these little signs, and her one eye is smaller than the other. Plus the space between the eyes (at the top of the nose) looks a bit heavy, the eyebrows look just a little off.  Or did her make-up artist just pencil them incorrectly? Or Did Angela Bassett get botox?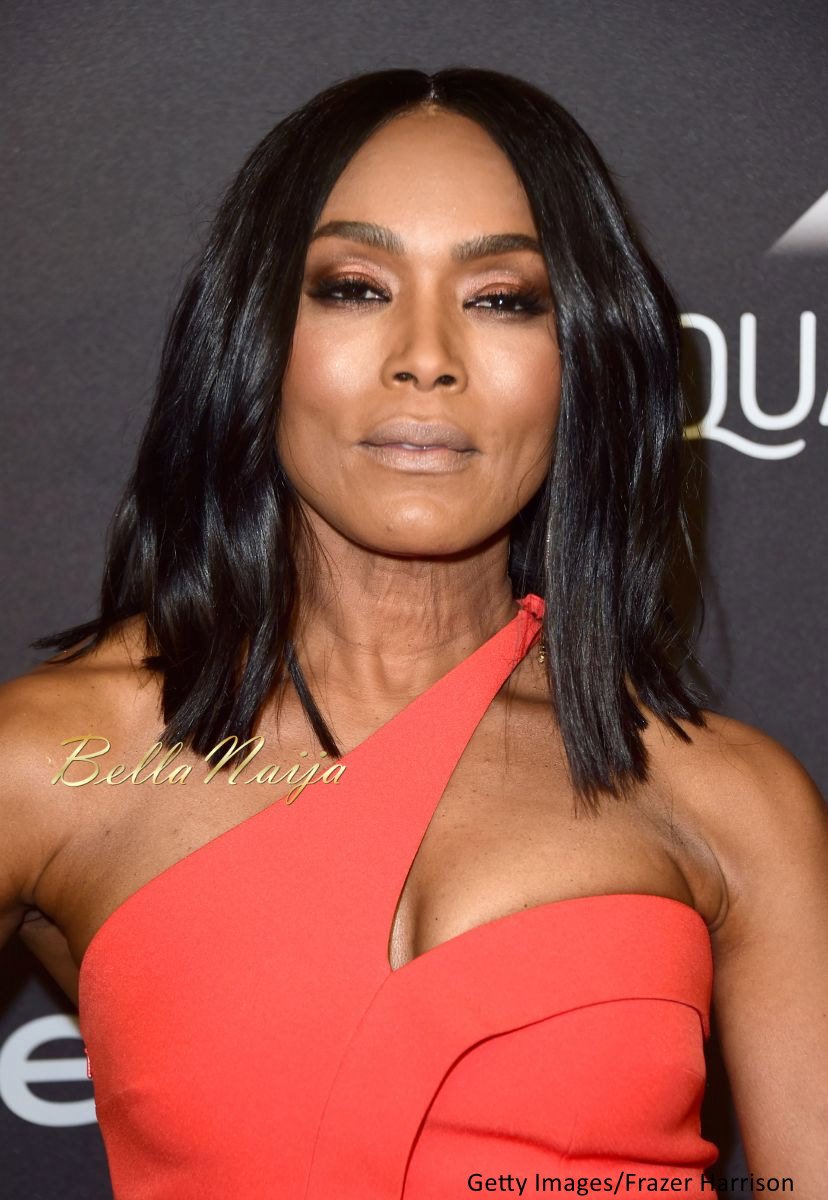 Plus I couldn't help but wonder why she didn't smile.  Now I'm 20 years younger than this beautiful lady and I need someone to shoot up my smile lines full of injectables. And then there is a small disconnect between her wonderfully smooth face and her crepey neck.  Don't get me wrong, it looks like the neck of a woman 10years younger, but Ms. Bassett is 57… let's keep it real.  I love that her skin on her body is so velvety smooth, but the neck always gives it away.  A great reminder to make sure to use your serum, moisturizer and sunscreen on your neck as well.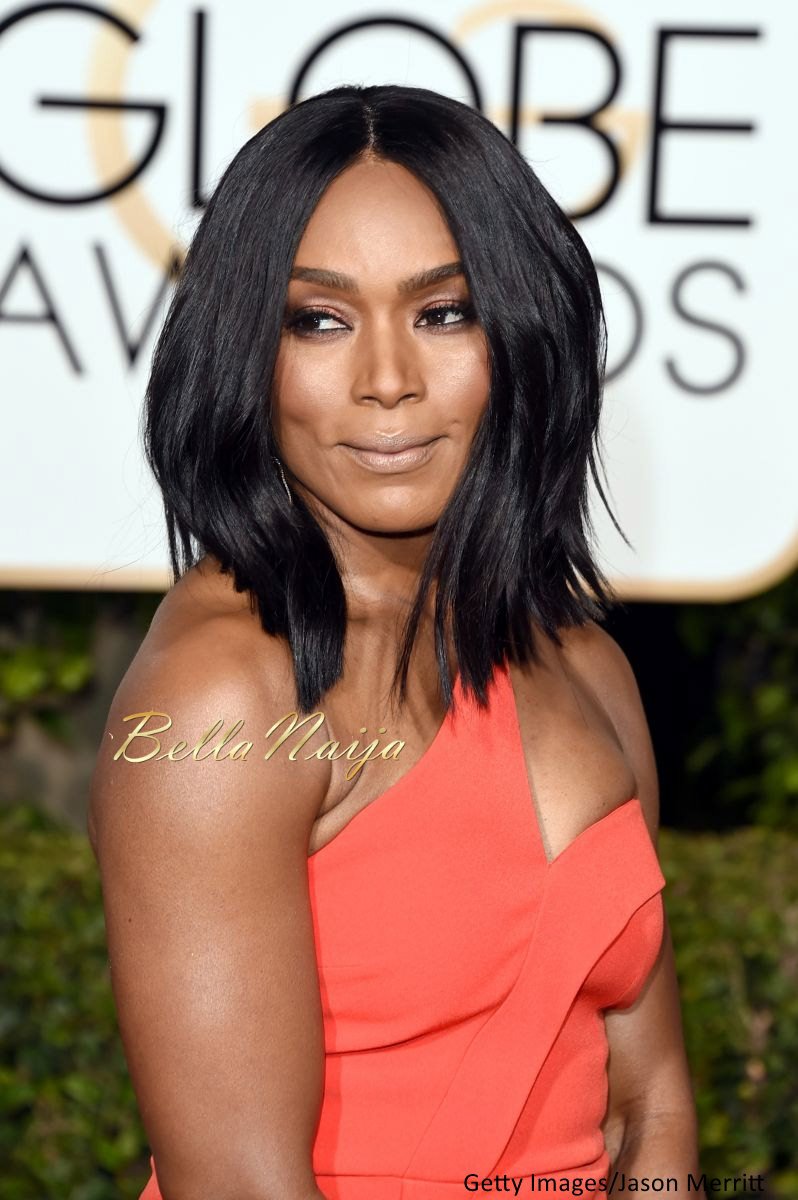 To be honest, I pray to God that I look like this in 20 years.  Heck, I pray right now that I have her body today.  She looks FABULOUS! And Black doesn't crack at the same rate as other demographics… thank you melanin for that one.  And Ms. Bassett doesn't owe anyone any explanation, maybe she had a drink or two (or three) before the big event.  She's one of my heroine's, and I love that she has been married forever.
Go on girl, stay blessed! Would love to hear your thoughts.
*shared with the lovely ladies of Visible Mondays