Estee Lauder knocked it out of the part with this one.  I am so happy that I decided to splurge and pick up the Estee Lauder Advanced Night Repair Intensive Recovery Ampoules recently.  See my whole EL skincare haul here.  If you are a fan of the range then you have to check out this new product.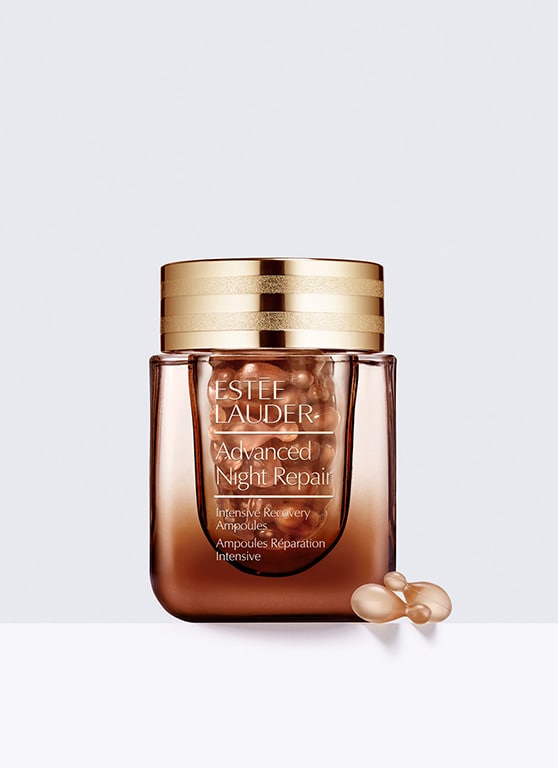 Their website describes the product as such:
BENEFITS
Precision dose helps renew visibly stressed skin.
IDEAL FOR
• Brightening and repair
• Calming visibly stressed skin
• Soothing irritation
• Strengthening skin
• Fortifying oil treatment
What do I think of the Estee Lauder Advanced Night Repair Intensive Recovery Ampoules?
I am a huge proponent of the face oil as part of the nighttime routine.   This product is quite up there in ingredients for a night-time oil  Each ampoule is just the perfect size.  Any little left over gets rubbed into the back of my hands.  The best part of the oil is that its lightweight and absorbs into the skin so easily.  And it doesn't have a stinky smell that makes you NOT want to use you like the stinky Sunday Riley Luna Night Oil.  I use this in conjunction with my Advanced Night Repair Serum and my Peter Thomas Roth Glycolic  Acid 10% serum.  Then I top it off with whichever  moisturizer I am using that night.
I feel like I am seeing result now in the summer but I can't wait to see the effects during the winter when my skin is parched and in need of hydration.  These ampoules are pricey at $110 for 60.  I don't use it nightly so I think the container will last me roughly 3months.  These are still new but I am sure within a few months they will be available at the CCO if you live anywhere close to one.  You might be able to pick them up at roughly 25% off, but trust me, if you like your face oils then this is worth it at the full retail price point.  Will you make a purchase?
What about you? Have you had the chance to check out this little gem?  What were your thoughts?  What face oils do you recommend?